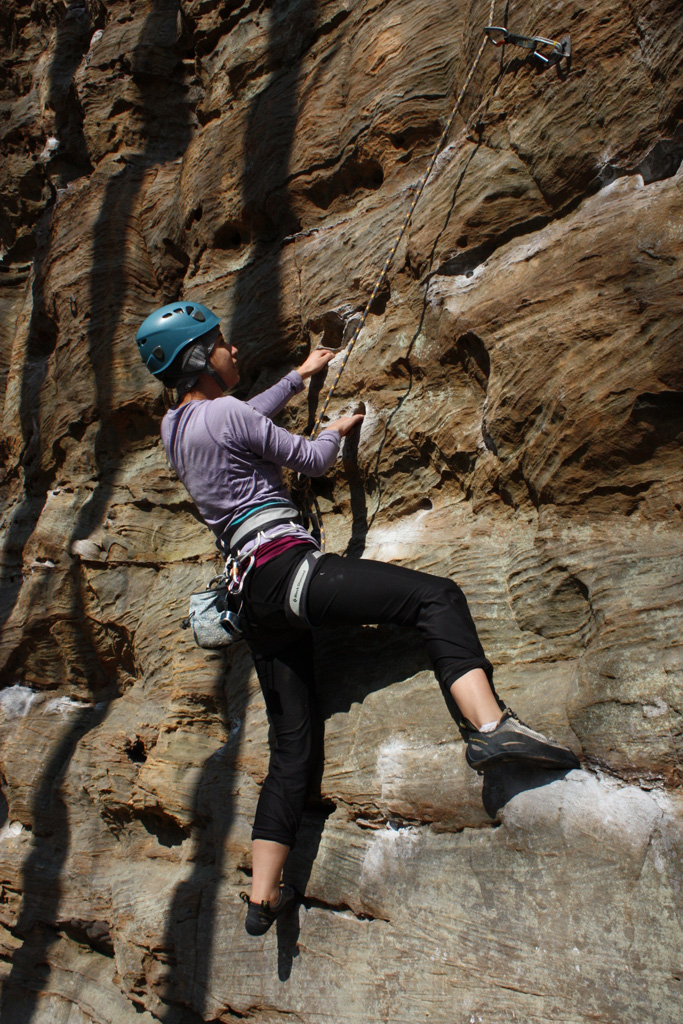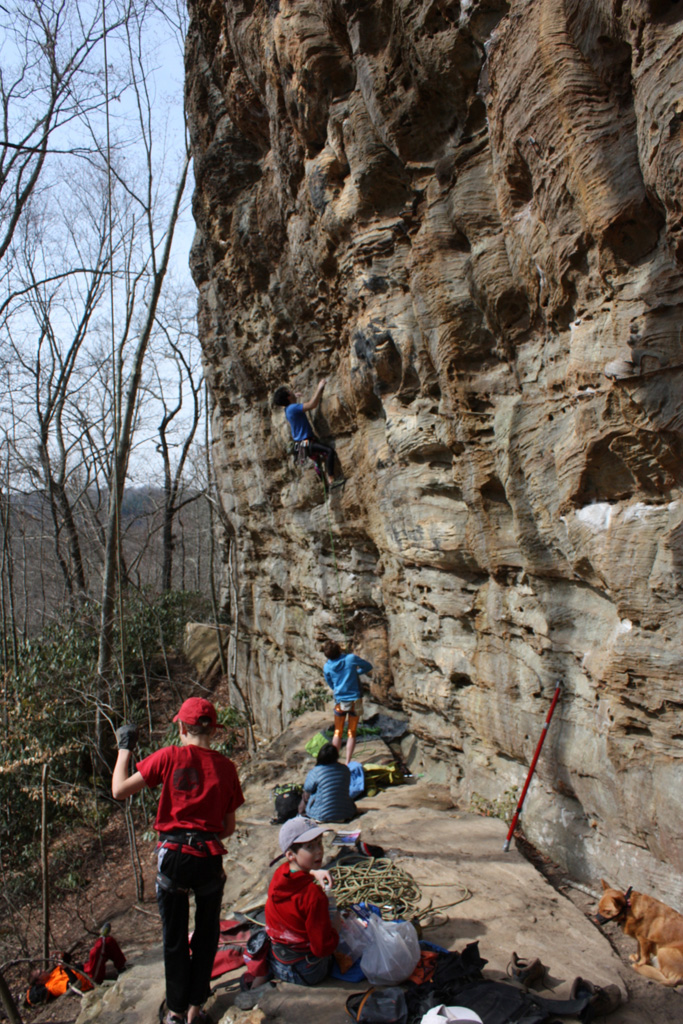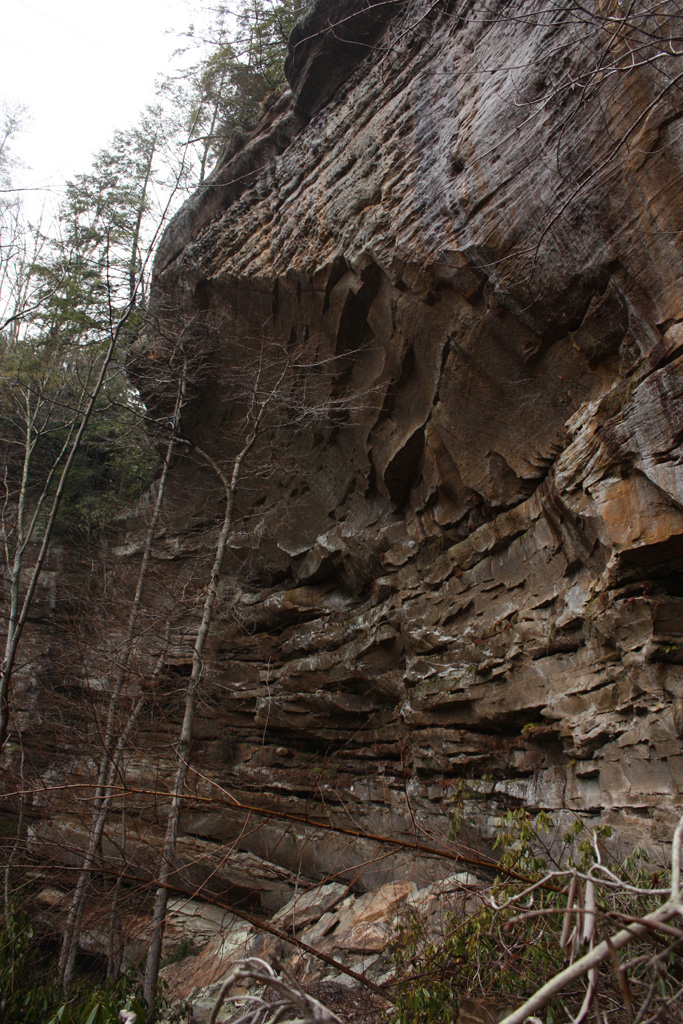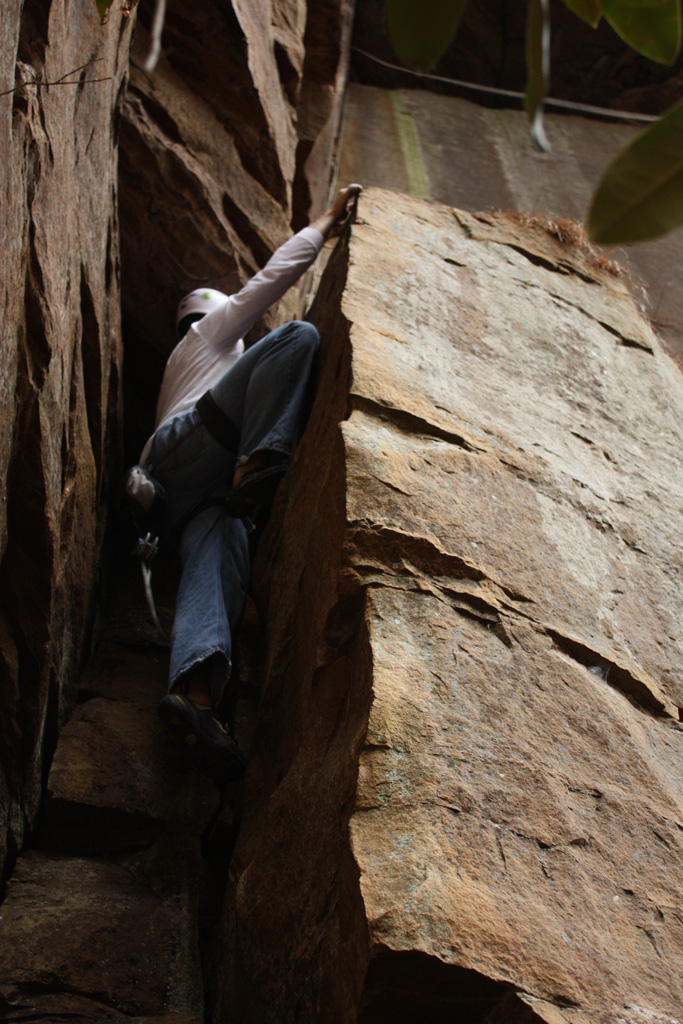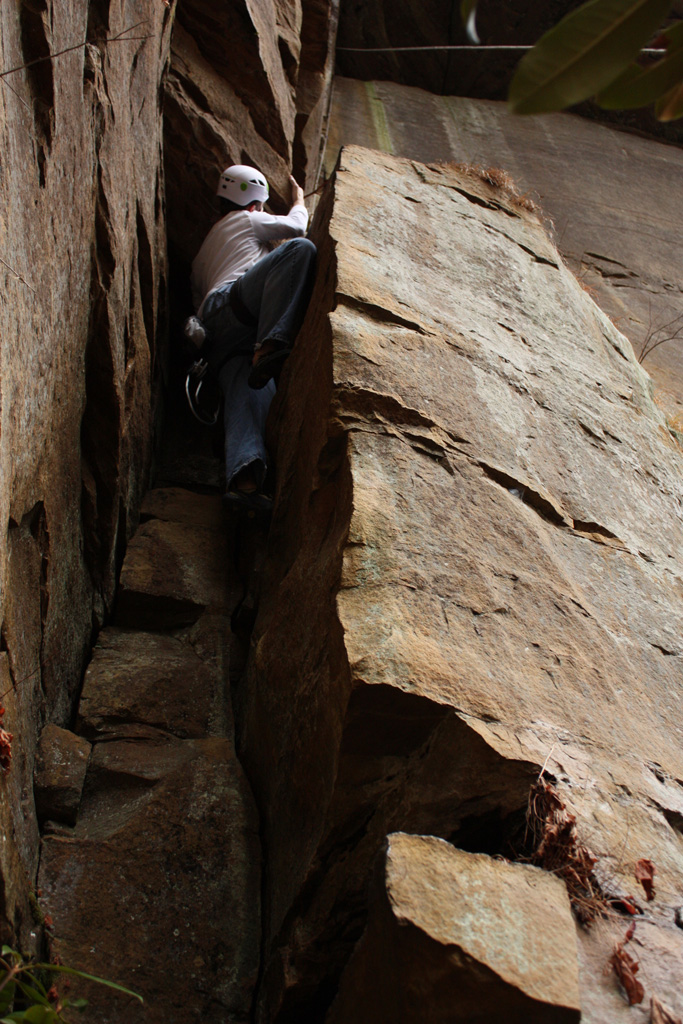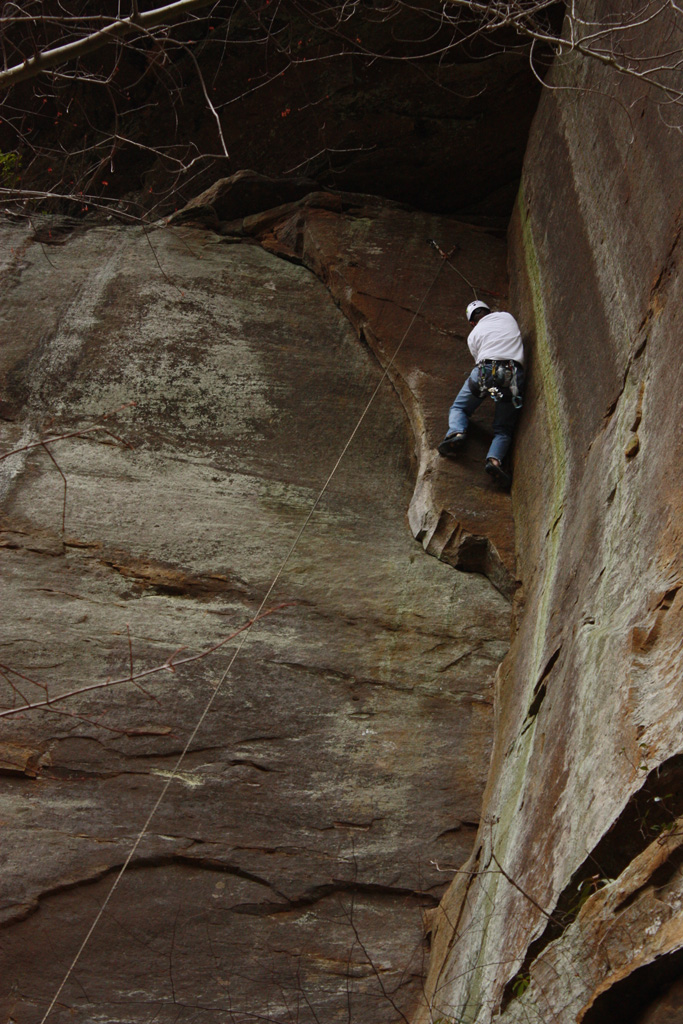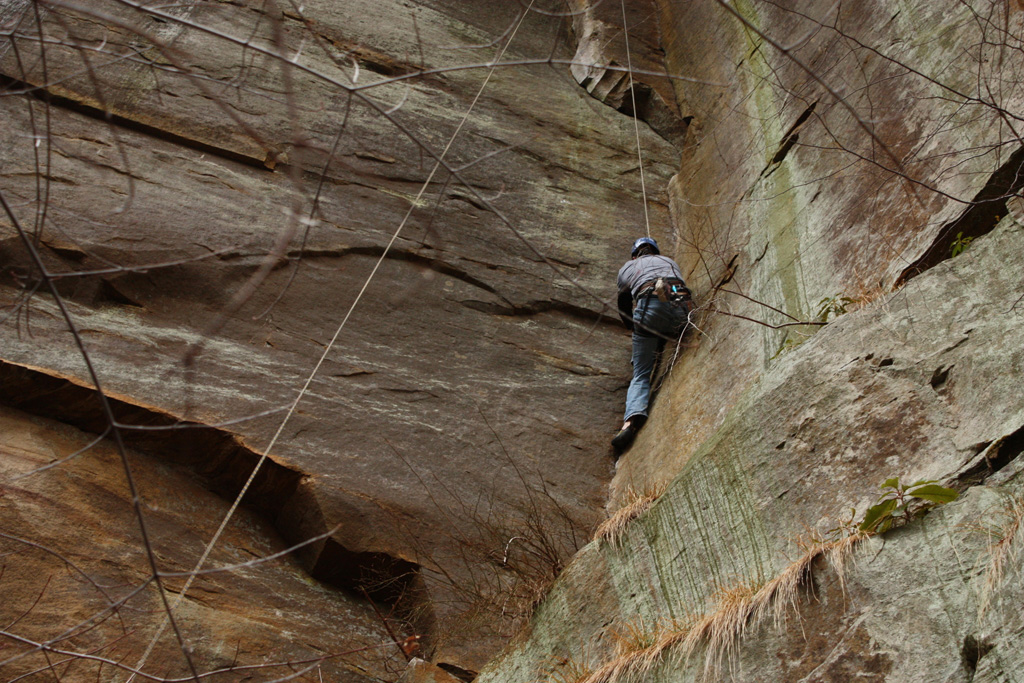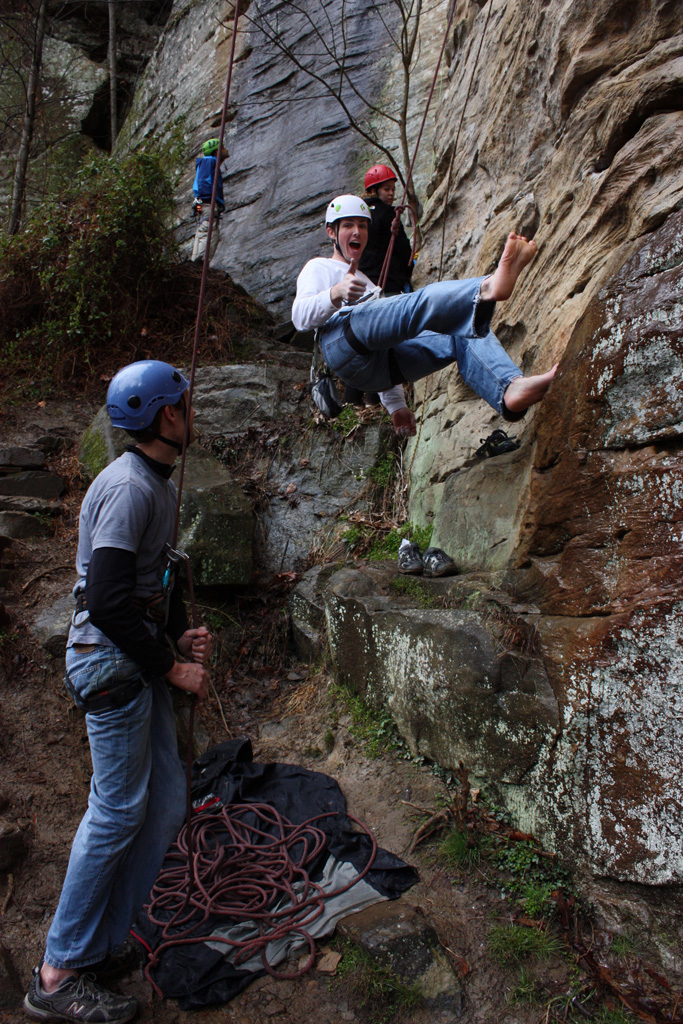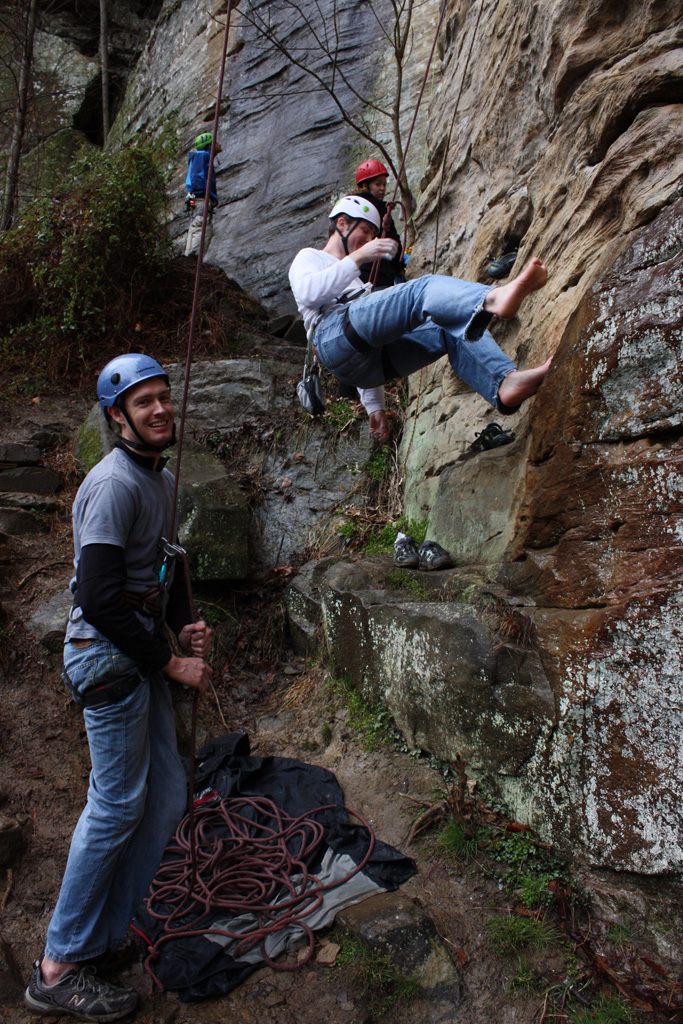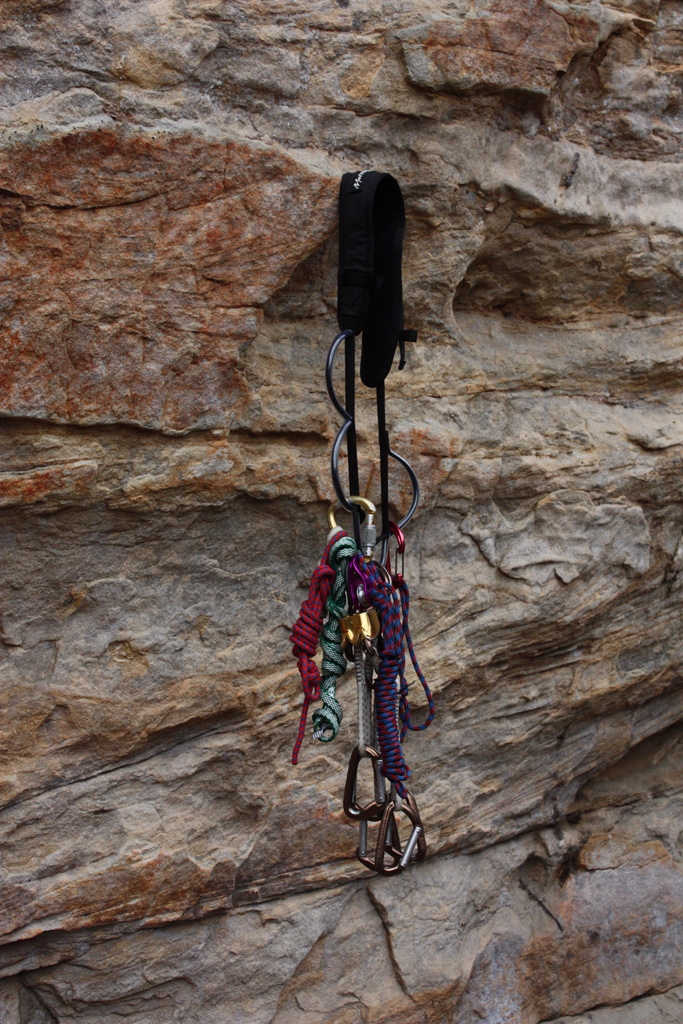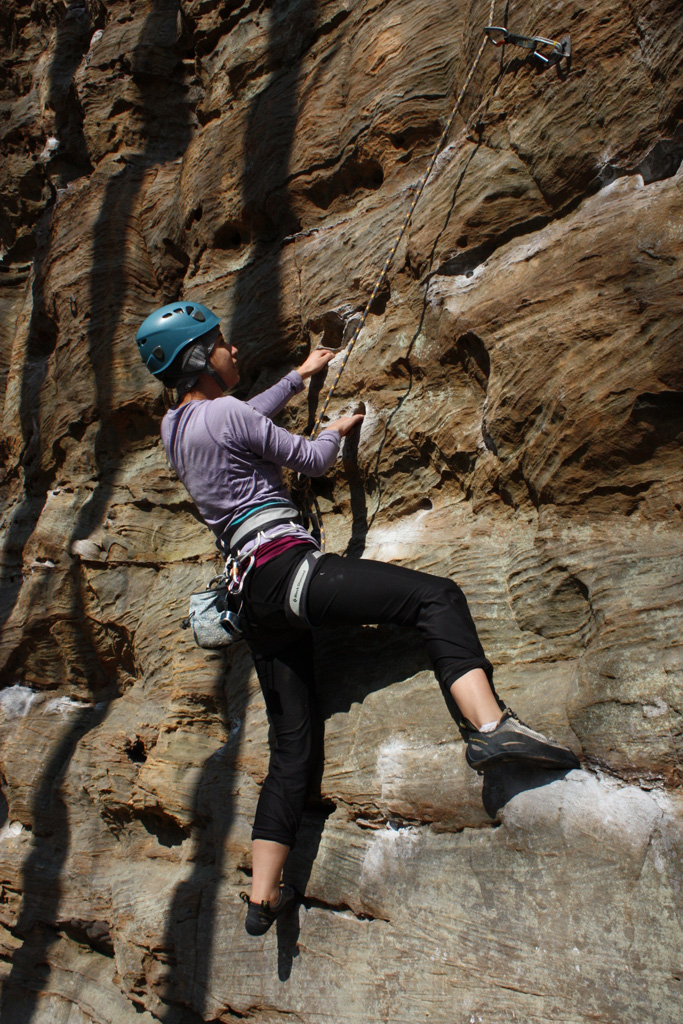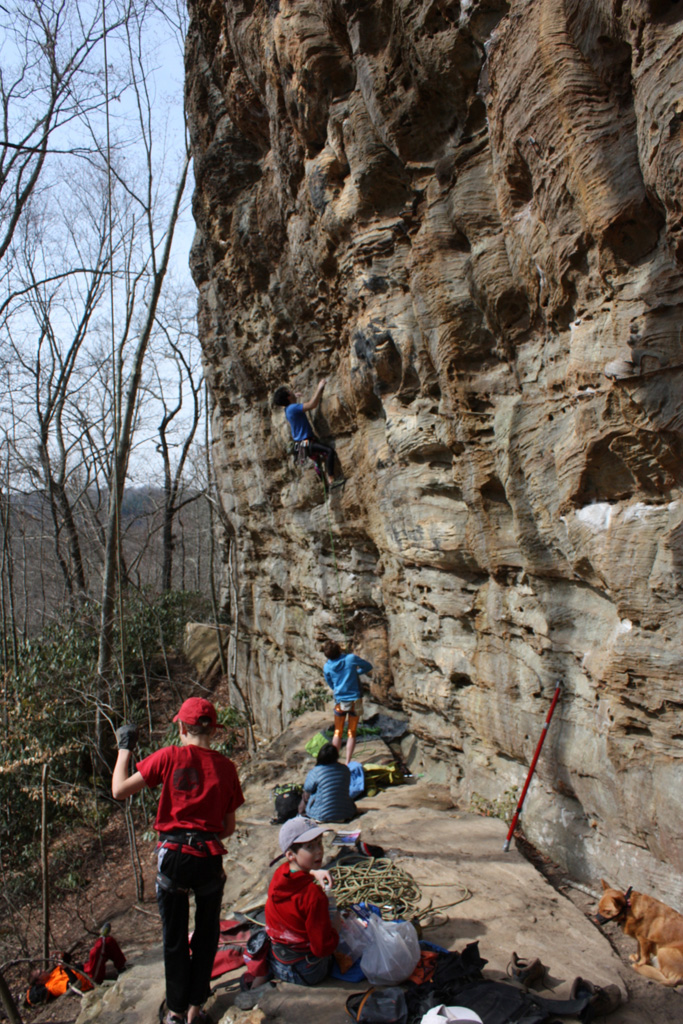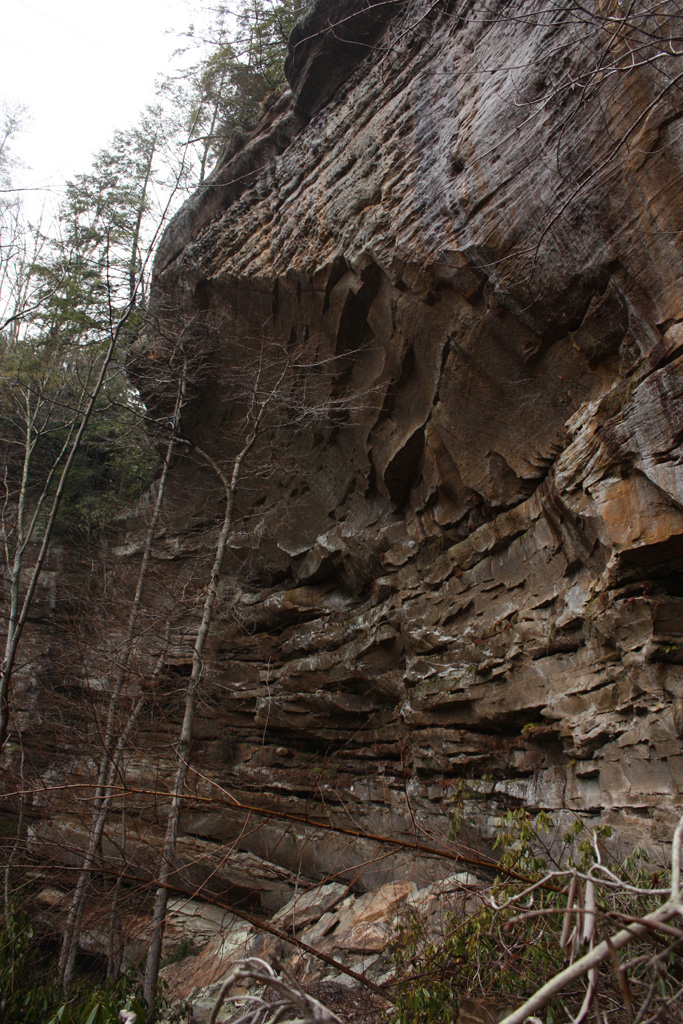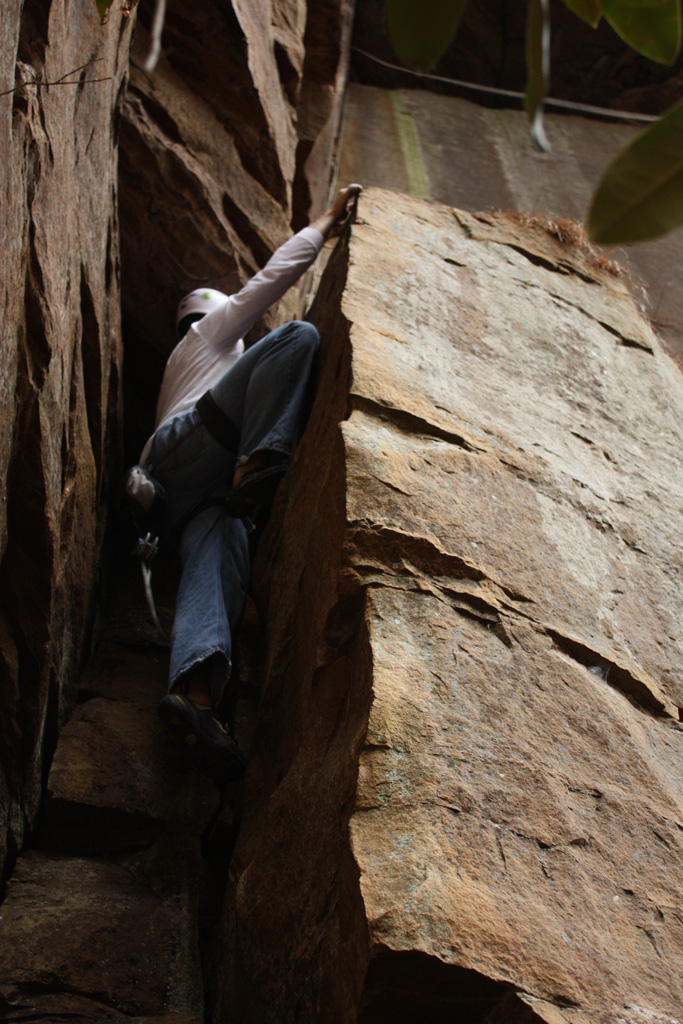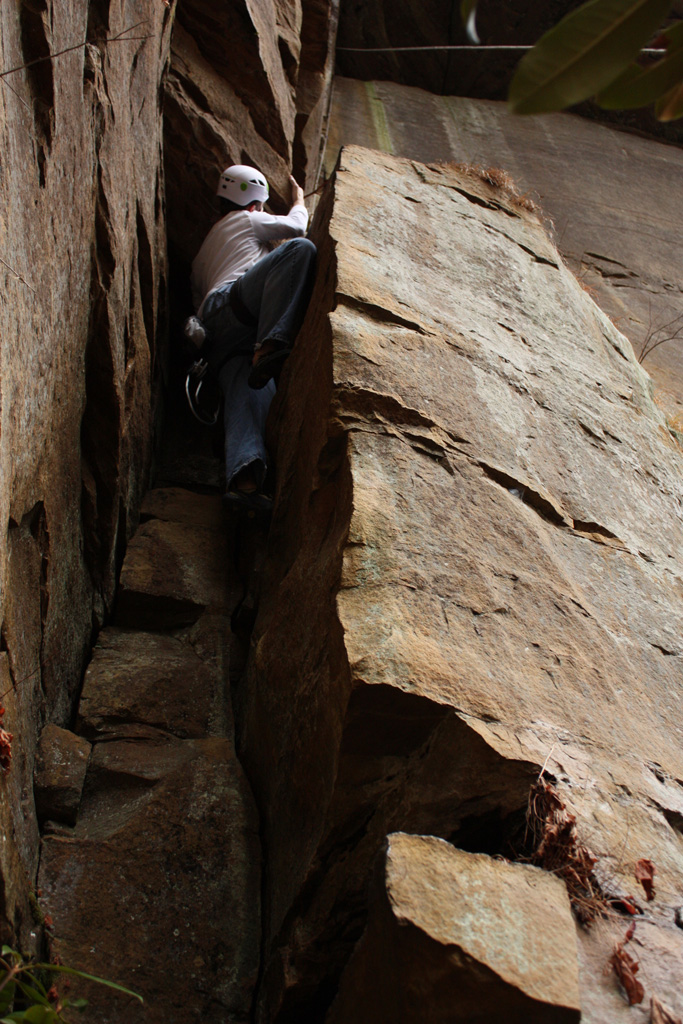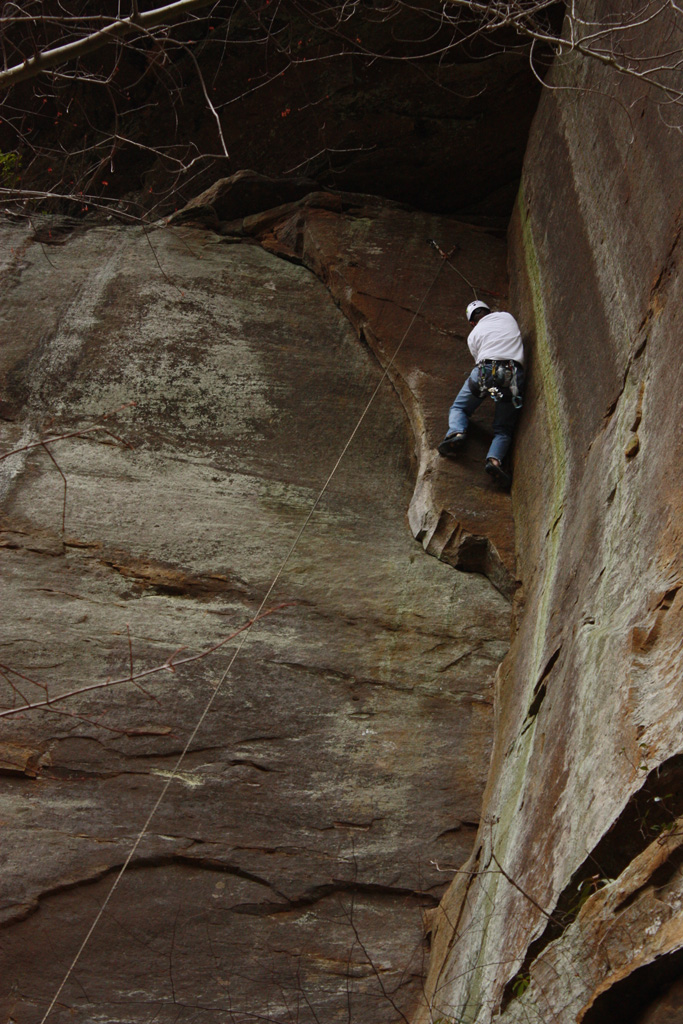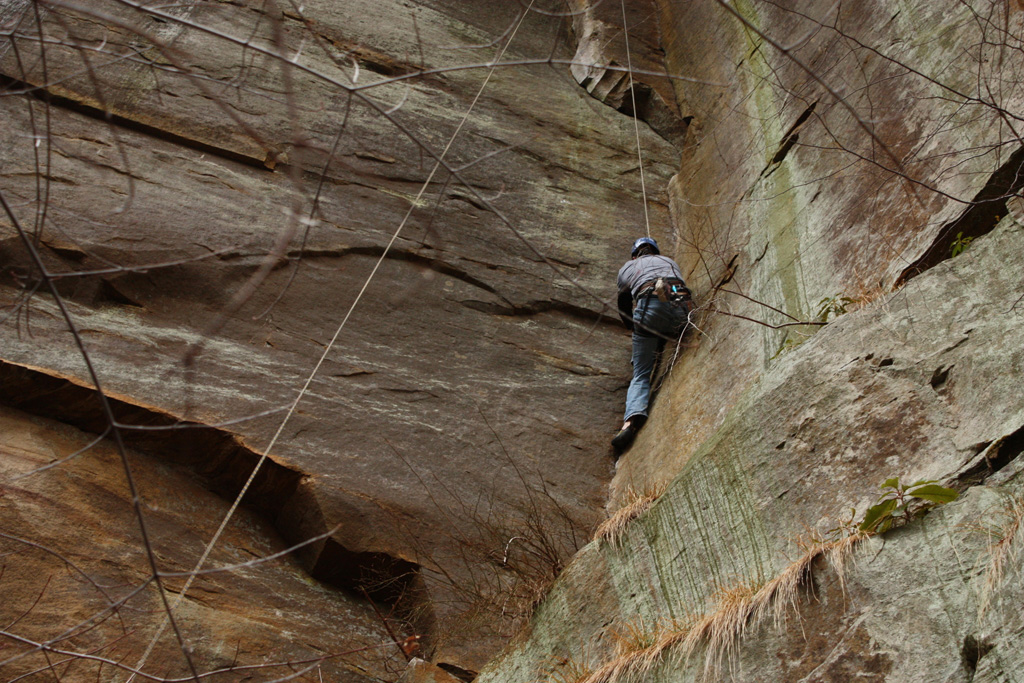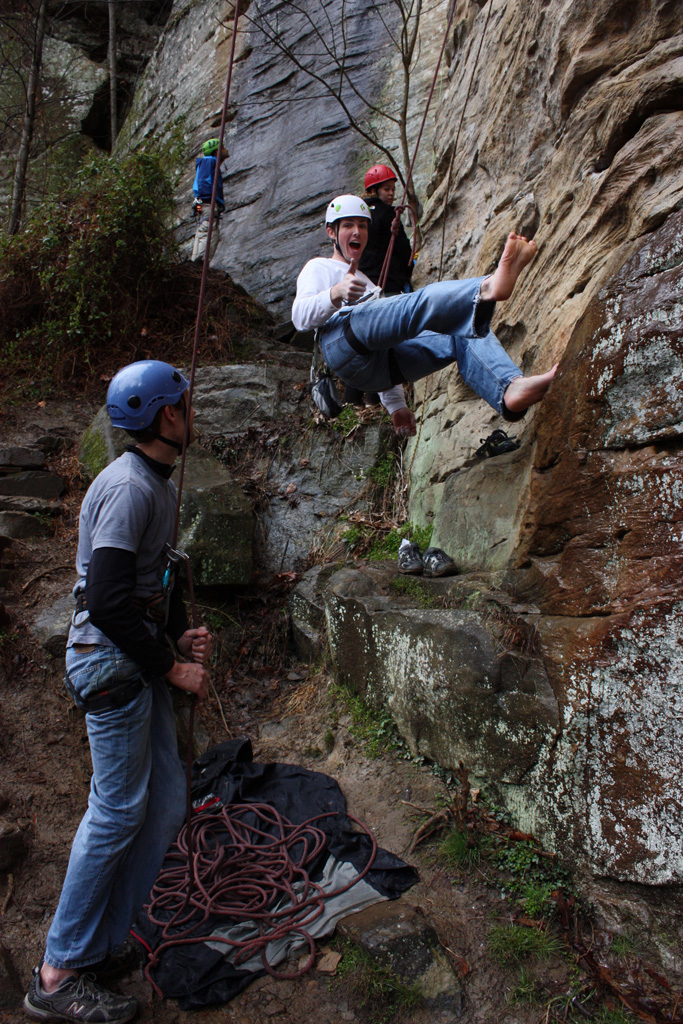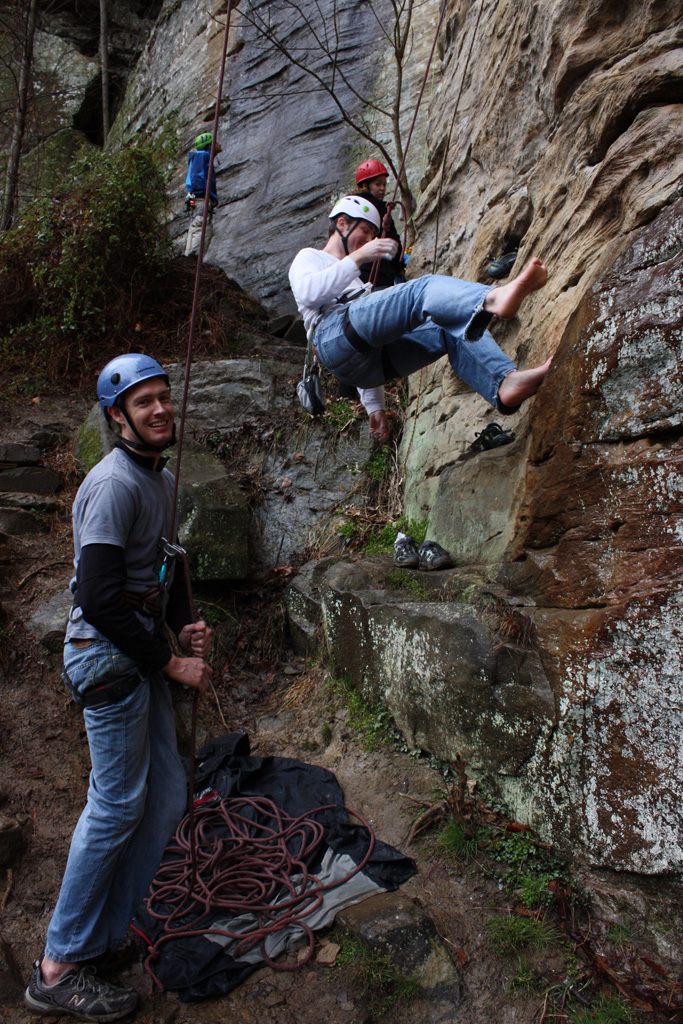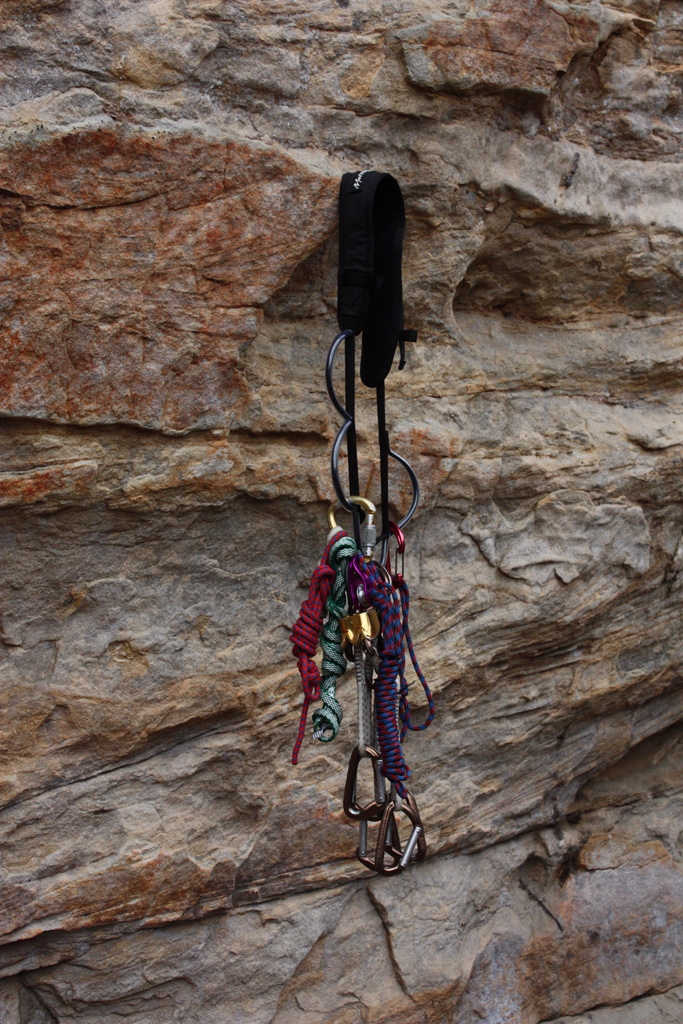 After closing the 2012 climbing season at the Red River Gorge last November, another intrepid group of CMU Explorers headed down to open the 2013 season right back up again. Despite frigid overnight temperatures, a lack of firewood at the Land of the Arches campground, and a steady Sunday drizzle, the day time weather was warm enough for several full days of climbing.
Brian, Erica, and Felix---along with a merry band from the Explorers Club of Pittsburgh---got the party started Friday at Wall of Denial. Everyone enjoyed the hand crack on Strick 9, but Felix particularly enjoyed a gnarly off-width crack that truly doesn't deserve a name. A wonderful day, topped by pizza at Miguel's and an exciting chat with local law enforcement.
Cecile, Hugh, and Justin arrived Friday evening, and the group started Saturday at The Gallery, but moved across the valley to the What About Bob well when the hordes of sport climbers in gold and neon pink tights arrived. On rainy Sunday, a wise strategic decision by team leadership took the group to the Stadium in Muir Valley, whose aspect and large roofs kept everybody dry and on the rock until it was time for the long drive home.
-B. Kent